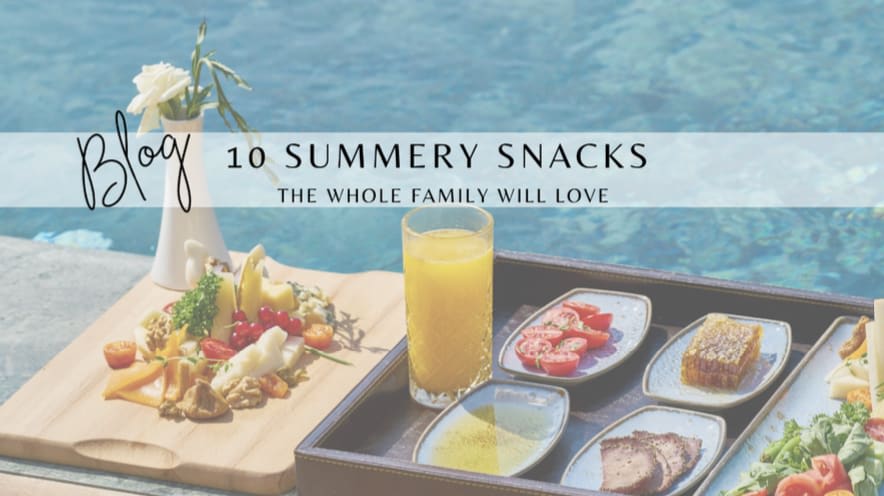 Hot Summer activities with the family warrant cool summery snacks and I'm sharing 10 ideas of delicious and fun treats that the entire family will love!


These are simple to put together snack ideas that will satisfy everyone's taste buds.
Fruit skewers with watermelon, cantaloupe, grapes, strawberries, and lime juice
Mint chocolate chip milkshake
Ice cream cookie sandwiches
Apple nachos with granola and almond butter drizzle
Cheese, crackers, and a veggie smorgasbord
Ants on a log – celery with peanut butter and raisins
Pineapple salsa with chips
Melon, prosciutto, basil and mozzarella skewers
Bacon-wrapped pickles
Macaroni & cheese bites
Comment below on which snacks are hits with your family this Summer!